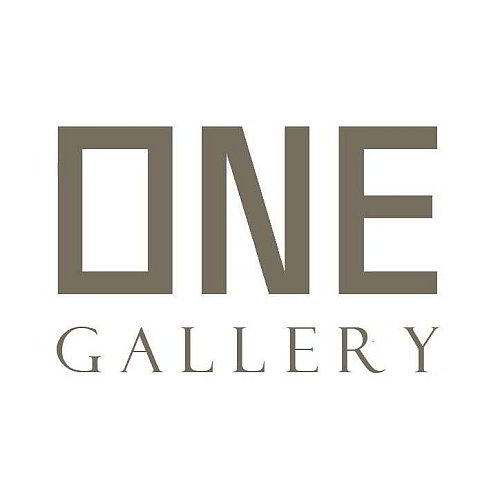 ONE GALLERY opened its 160-m² space in the heart of Sofia in November 2017. The gallery has cultivated a highly focused program with an emphasis on new sculpture, minimalism, chromatic-ism, shape and tension. The gallery represents an intimate selection of both emerging and mid-career international artists. With one of the largest commercial spaces in Sofia, and is located on the corner of 14 Ivan Vazov Str. and The 6th of September Str. in Sofia, Bulgaria.
ONE GALLERY opened to the public in May 2015 at the atrium of Serdika Offices, with an inaugural exhibition, Palimpsest, by Bogdan Alexandrov.
ONE GALLERY is going to feature a year-round program of exhibitions and provide further opportunities for artists to stage exhibitions and special projects in an intimate environment in the heart of a Sofia, which is beloved by the artists.
The gallery quickly earned acclaim for showing the works of established and emerging artists from around the world.
On November 28, 2017, the gallery made its further expansion with the opening of a second viewing space on the corner of 14 Ivan Vazov Str. and The 6th of September Str. in Sofia, Bulgaria.
The intimate gallery space is housed in a 20th century building, in the former military printing house in the top center of Sofia.
The new space is conceived by the architect Georgy Ovcharov and executed by the project architects of CONA, which comprise galleries and viewing rooms. The gallery is settled in a refurbished neo-classical building. Its sculptural, minimalist form creates a dramatic approach to the building from the street. The gallery also has an office in New York.
The gallery remains consistent:
​

Its purpose is to identify present and develop intention world concerns through art and its varied means.

Our appreciation of contemporary art is featured in the art collection that we`ve been building throughout the years and which we are continuously enriching.
Address & Contact
---
14, Ivan Vazov street, Sofia
42.692567514261, 23.328202787697
---
* The Gallery is located on the corner of 14, "Ivan Vazov" Str. and "The 6th of September" Str.
Още галерии в този район :: More galleries in this area
---